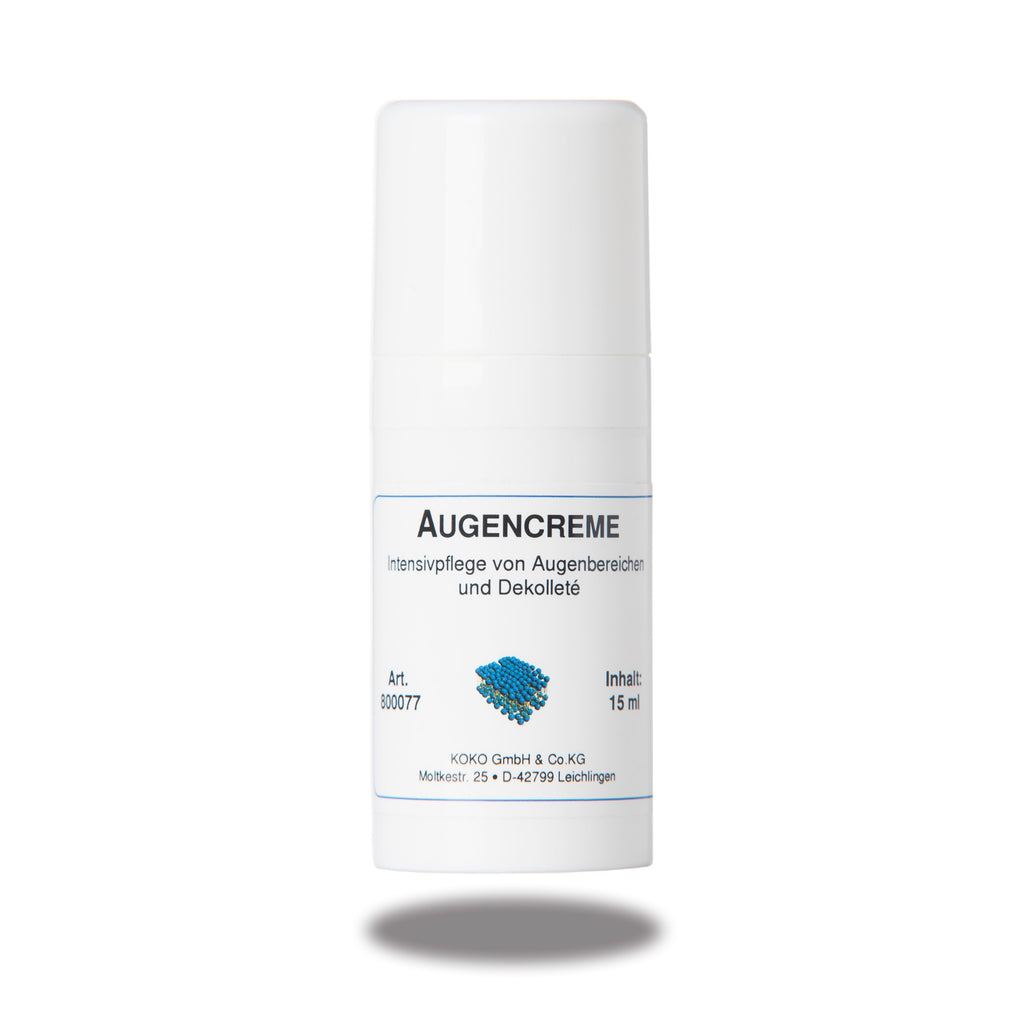 HK$780
HK$0
dermaviduals® Eye Cream 15ml
Skincare Benefits and Product Facts:
Specially formulated for mature skin, this eye cream is lightweight yet intensely moisturizing, and is quickly absorbed.
Prevents dehydration and early aging, tightens and smoothes sensitive and delicate skin with hyaluronic acid and kigelia.

Repairs lipid membrane to recreate natural rejuvenation with DMS.
Directions of Use:
Apply the cream twice daily around the eyes after cleansing. Due to its smoothing and tightening properties, it is also very effective for the care of the décolleté. Suitable for all skin types, including sensitive skin.
Composition:
Coenzyme Q10, kigelia extract, cuckoo flower oil (lady's smock oil), sodium hyaluronate (hyaluronic acid), ceramide, and shea butter.
Country of Origin:
Made in Germany