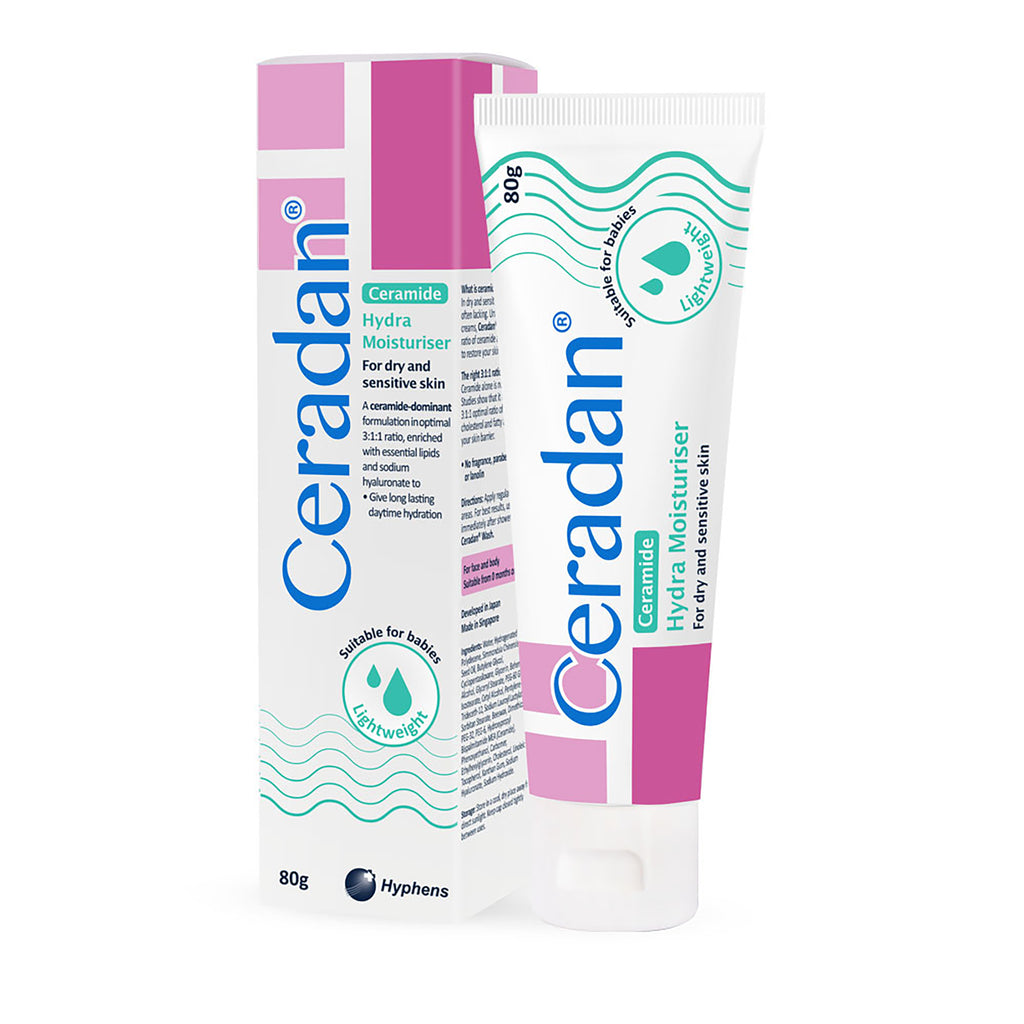 HK$370
HK$0
Ceradan Hydra Hydrating Moisturiser 80g
Ceradan Hydra is a hydrating moisturiser contains only dermatologist-tested, hypoallergenic ingredients, gently relieves dry skin and eczema.
Ceradan clinical paper is done by members from the Singapore General Hospital or with medical background. It is certified by KK Women's and Children's Hospital and National Skin Centre Singapore.
Skincare Benefits and Product Facts:
Formulated with skin's own physiological lipids (ceramide, cholesterol and free fatty acids) in an optimal ratio of 3:1:1 that is most suited for your skin, enables the lipids to penetrate through skin to repair the skin barrier.
Contains sodium hyaluronate that helps to draw moisture into the skin
Contains glycerin, an ideal humectant and less smarting
Helps the skin to retain water hypoallergenic and non-irritating ingredients
Comfortable to apply & non-greasy Suitable for all ages (from newborn 0 months onwards to pregnant women and breastfeeding mothers)
Recommended as maintenance therapy during periods of non-flares in atopic dermatitis
Product of Origin:
Made in Singapore